Read 2 Remember
Read2Remember gathers the Australian 'Village' through a nationwide literacy and wellbeing program to assist children, young people, schools and communities to reflect on values such as mateship, courage and resilience. The program is delivered in over 2000 schools across Australia and provides engaging reading materials and teaching resources for over 460,000 students in the lead up to Remembrance Day and throughout the year. Through Read2Remember the Australian Village speaks with one voice to tell every Aussie kid how important they are and what huge potential we believe they have!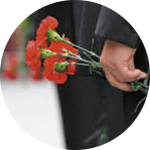 Pledge of Remembrance
As part of the Read2Remember program, Rupert McCall's purpose-written poem 'Pledge of Remembrance' is read national wide in schools before Remembrance Day. By reading the Pledge we hope that all students come to recognise that the characteristics evident in our servicemen and women, such as courage and resilience, are the same characteristics inherent within themselves.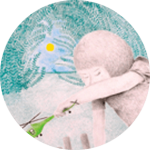 The Quest for Courage
The Quest for Courage is a timeless book with positive messages of courage and resilience that kids can take with them throughout their lifetime. Sam desperately wanted to fit in. But fitting in is difficult when you are terribly shy, twice as tall as the other kids, and extremely clumsy. Just when Sam thought the taunts would become too much to bear, he finds hope through the wisdom of Jess. Jess shows Sam just what courage looks like and how it can be found in the most unlikely place. This encouragement gives Sam the strength to stand up to be the best that he can be.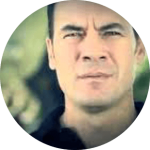 A Hundred Years From Now
Engaging students through the celebration of historic events such as the Anzac landing in Gallipoli provides a platform for increased understanding of self and the opportunity for children to identify similar values within themselves and others. Renowned poet Rubert McCall penned a moving tribute to our ANZAC legends.
Good Man Project
This children's book is about positive and healthy relationships which help children identify who or what a positive role model might look like. It is a project for life, to help every young boy to develop into a Good Man. Good men come in all shapes and sizes, and we want kids, especially young boys, to be able to recognise those positive characteristics in the good men around them and to aspire to them.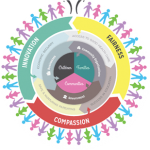 The SunnyKids Practice Model
Our practice model, known as the SunnyKids Virtual Village incorporates children, young people and families in a broad-based partnership with government, private and community sector stakeholders. The 'SunnyKids Virtual Village' uses five key areas to identify and secure the support that at-risk children, young people and families need in order to be their best.