SUNNYKIDS MAYORAL BALL CANCELLED
Covid-19 and uncertainty about the ability to run large events SunnyKids will refocus their fund-raising efforts to ensure families doing it tough receive the support they need.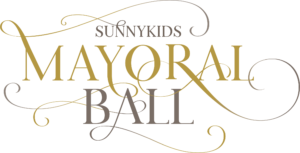 A little over 12 weeks ago we were delighted to announce that one of SunnyKids signature events, the annual Mayoral Ball, was set to proceed in 2021.  However, like many events all over Australia, the recent lockdowns and uncertainty caused by the increase in Covid-19 cases has meant SunnyKids have decided to cancel this year's event.
General Manager Kathleen Hope is disappointed the event will not proceed but felt that, with so many events being pushed out to the latter part of the year, they needed to focus their limited resources where they will have the greatest impact.
"Our sponsors have all been absolutely fantastic and understanding of our decision with many of them getting behind our Sunny Xmas for Kids campaign later in the year.  And that is probably what I love most about our incredible community.  They understand it was a tough choice but fully support us in our efforts to make our Christmas appeal our best one yet and I have no doubt we can do that", Ms Hope said.
SunnyKids patron Mayor Mark Jamieson highlighted the importance of the community continuing to support the work of SunnyKids through other means.
"SunnyKids makes an invaluable contribution to many people and families to help break the cycle of disadvantage and to support those who are seeking to escape harmful domestic situations," Mayor Jamieson said.
"We must all do what we can to support those who experience domestic violence and I encourage everyone to spare what they can and support SunnyKids in any way possible.
"You can do this by visiting their website www.sunnykids.org.au, choosing the "I want to help" tab and following the path to donations and sponsorships."
About SunnyKids
SunnyKids has been engaged in a combination of early intervention, crisis work and intensive family support on the Sunshine Coast for 20 years using our unique, innovative and evidence based SunnyKids Village model. It is an empowerment model, underpinned by accountability – working at a pace that builds resilience and skills in our clients and improving that capacity over time.
We seek to address increasing instances of disengagement by young people from school and family and the increase of adolescents entering the statutory Child Protection system and Youth Justice Systems. Our evidence-based approach has demonstrated that the issues which need addressing to alleviate these symptoms sit deeply within the family and community setting of these youth, and often it is other members of the family who require support. We work with all members of the family and through our five practice lenses we are able engage with the "real" issues which often lie with another member of the family but are manifesting in the adolescent.
SunnyKids – Fast Facts 2019/2020
70% of the children SunnyKids support are from homes experiencing domestic and family violence
8,970 nights of emergency accommodation provided
1,386 individuals supported
Over 19,500 hours of direct support was provided to vulnerable children, young people and their families