Sunrise to Sunset.
Get those hiking boots ready Todd and Sami!
From 6am to 6pm on October 18th, Todd & Sami of 92.7 Mix FM will put their bodies on the line as they attempt to climb 6 mountains in one day to raise much needed funds for SunnyKids!
You can show your support and get behind our cause by donating today.
Every single dollar raised will help women and children directly impacted by domestic and family violence.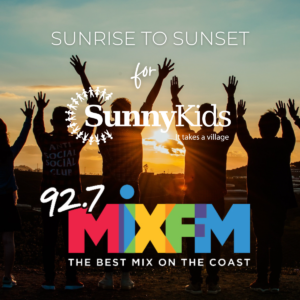 Where are Todd and Sami climbing?
Cheer them on as they take on:
1. Mount Cooroora
2. Mount Ninderry
3. Mount Coolum
4. Buderim Mountain
5. Mount Ngungun, and
6. Little Mountain
How can you help?
Every time you donate to SunnyKids you are helping a child and their family directly impacted by domestic and family violence, get back on their feet. We make sure your money goes exactly where it's needed most. Sometimes this is food and shelter, other times it's school based support and counselling services.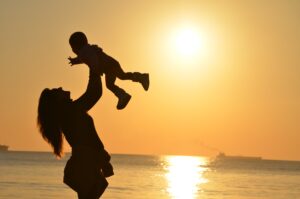 Where does your money go?
$50 Transportation
Provides a fuel voucher or go card to families directly impacted by domestic and family violence.
$100 Immediate essentials
Helps provide essential emergency supplies to women and children escaping domestic and family violence such as food, clothing and essential medication.
$120 Domestic violence support
Provides 2 hours of life-saving safety planning and counselling services to families impacted by domestic and family violence.
$200 School based support
Connects a child seeking vital support services to one of our dedicated support workers.
$300 Emergency accommodation
Provides one night's emergency accommodation, essentials and safety planning with a DFV support worker for individuals seeking early intervention to interrupt domestic and family violence before it escalates.
$600 Child sponsorship for one year
Provides essential support for one child throughout the year such as counselling, access to medical support, schooling essentials (uniforms and books), food, clothing, safety planning and more.
Every single dollar raised during this campaign will go directly towards helping the many women and children who come to SunnyKids seeking our support.
Want to help children and women impacted by domestic and family violence? Donate today